11-9
Business Writing 1:
Professional Business Writing Essentials
Suggested Grade Level: 9th to 12th grade
Learn how to write professional correspondence, resumes, cover letters, critical communications, marketing writing, emails, social media posts, and more…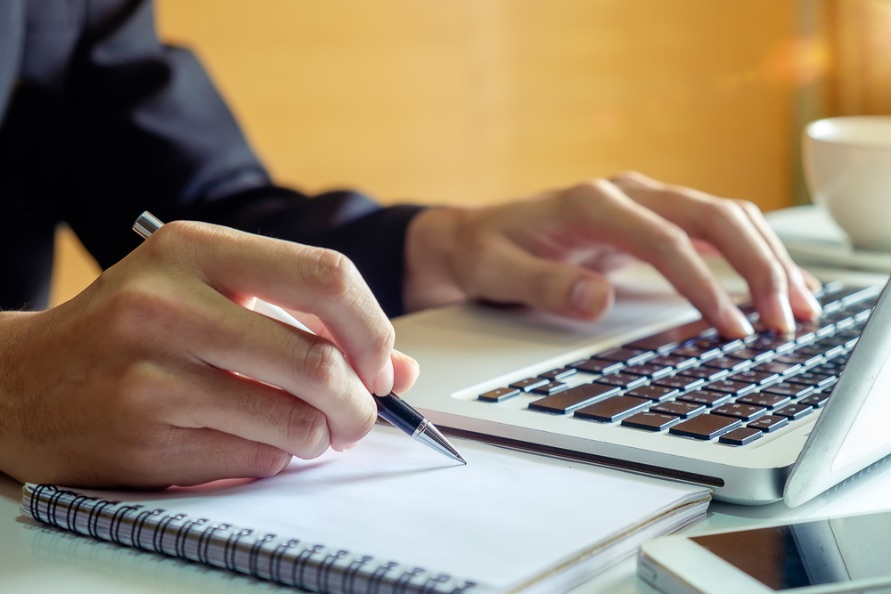 Your Course Description
Learn how to present yourself professionally in multiple areas of writing! Because business writing is distinctive from academic or creative writing, writing powerfully in your dealings with others in any organization, mastering business writing is essential. In this course, you'll write letters and professional correspondence, create a professional resume, and write pieces critical to getting a job. Whether you plan on entering college, getting a job right out of high school, or building your own business as an entrepreneur right now, this course is for you.
Your Course Outline
Class 1: What is business writing? (Business Writing Overview)
Class 2: Writing business reports (business writing vs. academic writing), entrepreneurial writing, and professionalism in writing for business
Class 3: Writing formal letters: letters of complaint, opinion letters/letters to the editor, and letters of request
Class 4: Resumes: what they're for, who uses them, and why you need one (writing to get a job)
Class 5: Resumes: your Resume's form, structure, and content
Class 6: Cover letters: what they are and how to write them
Class 7: Marketing writing: what it is, who uses it, and an introduction of how to write a text to sell
Class 8: "Little Writing Tasks" that are really big: social media and business; the business email; inter-office communication including the memo, organizational texts, and agendas; and organizational writing to keep on task
Your Course Details
Total Number of Classes: 8
Prerequisite: High School Simplified Writing 1: Strong Foundational Writing Skills (HS 9-2)
Take the prerequisite courses LIVE or through Unlimited Access.
Alternative prerequisite: a passing assessment from the Aquinas Writing Advantage Assessment service.
Students should be able to use Microsoft Word competently. Your student will need Word 2007 or a later version or the ability to convert a document to a Word-compatible document.
Suggested Grade Level: 11th grade; however, all high school students are welcome
Duration: 55 minutes
Suggested Credit: Two-thirds (2/3) semester's credit for writing. Add the composition of your own documents from the coursework to create one (1) full semester's credit for writing.
Parent Note: To create a full semester credit, students may add compositions of their own documents. For example, to earn full credit, the student may choose to complete two (2) of the following:
Create two to three different versions of the same resume.
Write an essay on what the student learned in the course and how he/she sees the information applying practically to the future, with examples pertaining to both short-term and long-term goals.
Visit an office or business space to interview a person who uses the tools taught in the course, and then write a paper about the experience.
Course materials: All materials are provided FREE via the instructor. All documents are turned in as Microsoft Word documents. If you do not own Microsoft Word 2007 or a later version, you can use a system such as Google Docs that converts to Word documents FREE.
Homework: Students will have weekly writing assignments with grading and direct feedback from the instructor. Expect an estimated three (3) to four (4) hours per week for homework outside of class time, depending on the student's ability; homework includes reading, writing, and responding to feedback.
How this course fits with your other High School Writing courses…
* This is one of two (2) Business Writing courses; it is the first course of the two-part Business Writing series.
** The 11-9 and 11-10 courses are not consecutive courses and can be taken in any order as recorded courses. To create a full year of High School Writing, sign up for both courses.
Two Sign Up Options (Choose One)
1. UNLIMITED ACCESS: RECORDED, INDEPENDENT-LEARNING COURSE
When you take the Recorded course, you will independently view the recorded video lesson and complete the coursework in the learning management system. The homework's weekly quizzes are graded automatically by the computer for instant feedback, and parents grade all other work. There is an estimated one to three hours of homework/coursework per week outside of watching the weekly video lecture.
When you get "Unlimited Access," you get 24/7 access to ALL of the writing courses — AND access to 400+ middle and high school courses, in all subject areas, for only $34.97 a month.
2. UNLIMITED ACCESS WITH INSTRUCTOR ACCESS GRADING SERVICES
Instructor Access is an optional service, for an additional fee, that accompanies Unlimited Access. When you sign up for one-on-one tutoring with Instructor Access, in addition to the weekly quizzes that are graded automatically by the computer for instant feedback, the Instructor Access instructor grades the work, gives feedback for improvement, and is available during the week for one-on-one help via email. There is an estimated one to three hours per week for homework for your student outside of watching the video lecture. If you'd like Instructor Access, once you sign up for Unlimited Access, you'll receive email instructions on how to sign up.
When you get "Unlimited Access," you get 24/7 access to ALL of the writing courses — AND access to 400+ middle and high school courses, in all subject areas, for only $34.97 a month.
Specific Course FAQs
Is this course required?
This course can either be counted as a FOUNDATIONS DEVELOPMENT course in the 11th grade year (in place of fiction writing and literary analysis courses) or an "above and beyond" Writing Excellence course for those wanting writing skills that apply to business and applying for a job.
Who should take the Business Writing courses?
This course is perfect for the student pursuing a career that uses a good amount of writing and critical thinking in a business setting. The skills here are also highly used in applying for a job, working well within a business environment, and communicating with excellence in the workplace — so any student can benefit from these courses.
Can I take another writing course at the same time?
Yes! With the shorter, single-area courses here at Aquinas Writing Advantage — and because there are so many high-interest courses that can make your writing great — many students take more than one writing course at a time.
Courses that "fit well" with this course include the foundational fiction courses, advanced fiction courses (The Hero's Journey, Screenwriting, Comedy Writing, and Poetry), the High School Punctuation and Grammar 2 course (to ensure strong punctuation and grammar skills), Journalism. Students planning on moving directly to a career or vocational training will benefit from the Business Writing course. This course can also be taken with any foundational high school course beyond the 9-Series courses. The course can also be taken at the same time as the High School 10-Series (10-1 and 10-2) and 12-Series (12-1 and 12-2) courses.
Is this course considered an English, Writing, or Literature Analysis course?
This course is considered an advanced English and Writing course.