Aquinas Writing Advantage
"LIVE" In-Person Courses
Join LIVE Online Writing Courses
With Students from Around the World…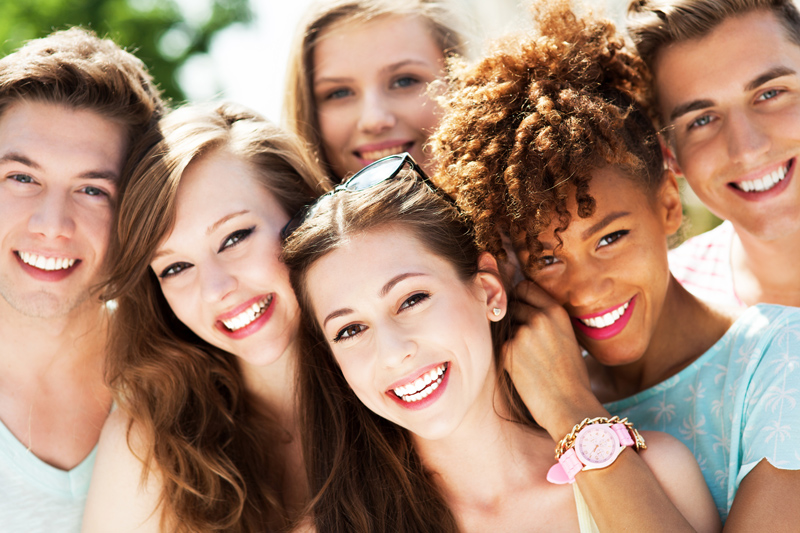 LIVE Online Writing Courses are Here, for Your
Summer, Fall, and Spring Semesters...
"How does it work?"
Attend class with students online from around the world
Interact each week with your writing instructor firsthand during class, and communicate with your Instructor via email between classes
Work each week with complete, easy-to-access course materials — readings, learning resources, videos, and more
Get direct feedback on weekly homework, enjoying first-hand accountability — all with writing experts who care about your student's success.
If you have any questions at any time, the staff at Homeschool Connections is ready to help via a Toll-Free number or

[email protected]

.
"What happens in a LIVE course?"
Easy Click-In Access
Your student receives a link to access the entire course in a single, easy-to-access web page. The web page is "housed" in a Learning Management System (LMS) called "Moodle" — where with one click, you're "in the course" and can see and access everything in Week 1, Week 2, and so on.
Scheduled Days and Times
On a scheduled day and at a specific class start time, your student "arrives in class" through another simple click of a link.
Two Adults in the Classroom
Once in class, your student interacts with the Course Monitor — another adult in the classroom who welcomes your student and helps your student with any questions or technical issues. Before class, students are guided by the Monitor to interact together in the chat box — so students can get to know each other and become comfortable with online learning technology and methods while making friends.
LIVE Interaction with the Instructor
At the start of the class, your instructor joins in with LIVE video and begins instruction. When appropriate, the students and the instructor interact together in the chat box (and students respond on the microphone when offered interactive opportunities and "called on," to join in with ideas). Students' conversations are monitored and guided throughout.
Completing Homework
After class, students complete the coursework and assignments listed in Moodle, uploading completed assignments into the easy submissions area before the assignment's due date — and then the students meet together again in the next scheduled class.
Answers to Your Student's Questions
During the week between LIVE classes, if your student has any questions, your Instructor is available via email to answer questions, give examples, chat directly about an assignment's feedback or grade, and help your student along with whatever's needed.
"What if my student has to miss a class?"
All classes are recorded and available within 24 hours of the LIVE class — so your student can easily watch the recording.
If your student knows that he or she is going to miss a class because of a medical appointment, competitive sporting event, or other school-related event — no problem! Simply email the instructor before the class, watch the video within 48 hours, and be sure to email the instructor with any questions before completing the assignment(s).
"Are there grades?"
Yes! Assignments are graded, and parents have access to the student's gradebook at any time. And because these are writing classes, your student gets a good amount of feedback, to know what to do to increase his or her writing skills fast. Parents of high school students can access Homeschool Connections' free resources, to keep track of grades in transcripts.
"Are there textbooks?"
Most reading materials are FREE within the course — and if a book is required, the cost is usually only $15 to $30 and are available on Amazon or other booksellers. Simply look in the course, to find the title(s) and link(s) that go directly to where to get a textbook online.
"How much does a course cost?"
Course costs vary, depending on the length of the course and the amount of writing and assignments to grade. In general, shorter courses and middle school courses cost less than longer courses and more advanced high school courses. Likewise, first-year highschool courses cost less than senior-level, pre-college courses.
"Can I take LIVE courses and Unlimited Access recorded courses at the same time?"
Absolutely — and many students do!
"What's the benefit of taking a LIVE course over a recorded course?"
LIVE courses give your student a solid weekly schedule — where he or she "shows up" remotely and has regular assignments due at regular intervals. Unlimited Access recorded courses give your student a little more flexibility: your student can take more time on an idea or assignment, or move ahead and finish a course more quickly.
LIVE course students also interact with other students in the class beforehand — and students may develop friendships together. If an interactive classroom and weekly accountability is what you and your student prefer, then LIVE courses are for you.
Sign Up and Get Your Courses Now
If you know your courses and you're ready to sign up…
To get all the details about specific LIVE courses …
Get an Overview of the Courses
To see an overview of ALL the Middle School courses…
To see an overview of ALL the High School Courses…
To see how ALL the courses fit together…