12-2
HIGH SCHOOL
Advanced Rhetoric & Writing 2:
Research Writing --
College Prep
Suggested Grade Level: 12th grade
Learn advanced argumentative writing, crafting research papers, understanding style guides, and more for college writing success…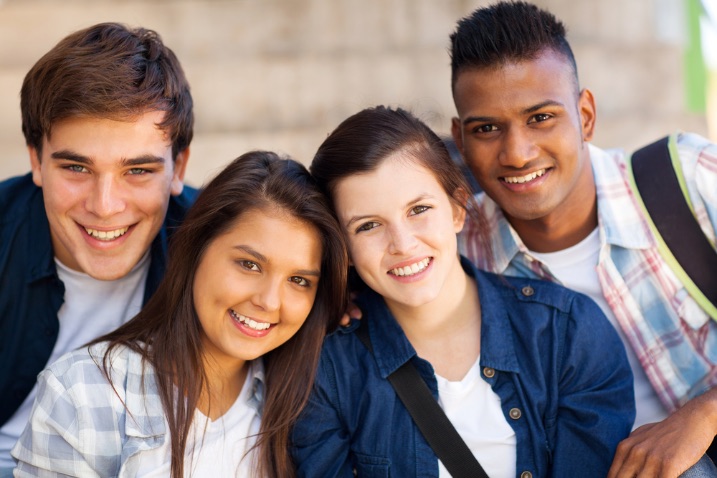 Your Course Description
Would you like to be completely prepared for college writing? When you take this college prep course, you'll learn advanced research and writing techniques for argumentative research writing, how to craft an advanced research paper, and understanding style guides (APA, CMS/Turabian, MLA, AP) — and become comfortable with the writing skills you'll use in college-level writing. A bibliography and research paper will be written during the course, and students will learn how to cite sources, use advanced methods of outlining, and master revising, editing, and final draft completion for upper-level academic papers.
Your Course Outline
Class 1: What is research writing? Terms and methods
Class 2: Advanced research methods; using libraries and the Internet
Class 3: Style guides and citations — how-to skills
Class 4: Creating a bibliography
Class 5: Creating your outline and thesis — advanced methods
Class 6: Prewriting styles and completeness
Class 7: Advanced outlining with "rough cut proofs"
Class 8: The rough draft — complete how-to's
Class 9: Revising and editing for excellence
Class 10: Mastering final drafts
Your Course Details
Total Number of Classes: Ten (10)
Prerequisites: 9-Series and 10-Series courses; students will be more likely to succeed in this course after completing the 9-Series and 10-Series courses. Take the prerequisite courses LIVE or through Unlimited Access. Students who have tested out of the prerequisite skills via the Aquinas Writing Advantage Program's Assessment are welcome to join the course.
Required Materials:
All documents are turned in as Microsoft Word documents. If you do not own
Microsoft Word 2007 or a later version, you can use a system such as Google Docs that converts to Word documents FREE.
Required Book: The book, Simplified Writing 101, by EB Conroy, is used in the course (the same book used in the 9-Series courses). Get the book here. A Kindle version is also available on Amazon. To read without a Kindle device, you can download the software for free to any computer, tablet, or smartphone HERE.
Suggested Credit: One (1) full semester of writing and English or literature and writing.
How this course fits with your other High School Writing courses...
* This is your second part of a two-part, year-long Advanced Writing/College Prep course series.
** The 12-1 and 12-2 courses are consecutive courses. To create a full year of High School Writing at the 12th grade level, sign up for the 12-1 course and 12-2 course together.
Three Sign Up Options (Choose One)
1. Live, Interactive Course
Students attend a LIVE class in a virtual classroom on a specific day, at a specific time. After class (during the week), the student independently completes the coursework that includes readings, activities, and weekly quizzes. Quizzes are graded automatically by the computer for instant feedback. Written assignments are graded with feedback by the instructor. Your instructor is also available for communication outside of class via email, to help answer questions. Homework time outside of class is estimated to be two to three hours per week.
2. Unlimited Access: Recorded, Independent-Learning Course
When you take the Recorded course, you will independently view the recorded video lesson and complete the coursework in the learning management system. Quizzes in the course are graded automatically by the computer for instant feedback. If choosing to not use Instructor Access, grading with feedback is provided by the parent; however, Instructor Access grading is available (see below). There is an estimated two to three hours of homework/coursework per week outside of watching the weekly video lecture.
When you get "Unlimited Access," you get 24/7 access to ALL of the writing courses — AND access to 400+ middle and high school courses, in all subject areas, for only $34.97 a month.
3. Unlimited Access with Instructor Access Grading Services
Instructor Access is an optional service, for an additional fee, that accompanies Unlimited Access. When you sign up for one-on-one tutoring with Instructor Access, in addition to the weekly quizzes that are graded automatically by the computer for instant feedback, your student will receive one-on-one help via email with the professional writing instructor. The Instructor Access instructor will grade the work submitted, and there is an estimated three to four hours per week for homework for your student outside of watching the video lecture. If you'd like Instructor Access, once you sign up for Unlimited Access, you'll receive email instructions on how to sign up.
Specific Course FAQs
Is this course required? Can I skip this course?
This course is foundational for preparing the student for college-level writing. If a student plans on attending any level of college, university, or specialized post-high school training (any major), take this course to be prepared and make college-level writing easier.
Can I start the 12-2 course in the Fall Semester?
The LIVE 12-1 course is only offered in the Fall Semester; the LIVE 11-2 course is only offered in the Spring Semester. If you want to take the 12-2 course in the Fall Semester, then sign up for the course in Unlimited Access (take the recorded version).
Can I take another writing course at the same time?
Yes! With the shorter, single-area courses here at Aquinas Writing Advantage, many students take two separate writing courses during a semester. And because the 12-Series courses are often taken the final year before graduating high school, the student may want (or need) additional writing preparation before finishing high school.
Courses that "fit well" with this course include the advanced fiction writing courses (The Hero's Journey, Screenwriting, Comedy Writing, and Poetry), the High School Punctuation and Grammar 2 course (to ensure strong punctuation and grammar skills), Journalism, and Business Writing. Students planning on moving directly to a career or vocational training will benefit from the Business Writing course.
Is this course considered an English, Literature, or Writing course?
This is an English and Writing course that prepares your student for college-level writing.