X-10
Advanced Fiction Writing:
The Hero's Journey &
Mythic Structure for Writers,
Part Two
Suggested Grade Level: 9th to 12th grade
Become an excellent writer as you learn all about essential story structure, character archetypes, and essential character development in dynamic stories in this advanced fiction writing course where you can write your own story.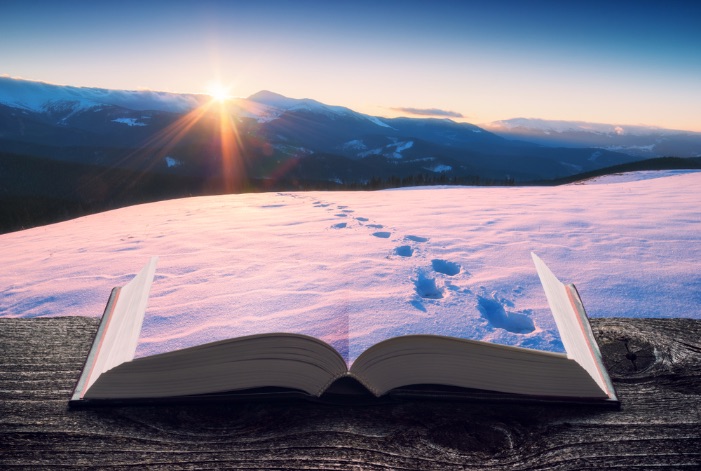 Your Course Description
In this advanced how-to fiction writing course, you'll learn how to powerfully use ancient archetypes in what is called "The Hero's Journey" —  the mythic structure that most stories follow — to capture the reader's heart and excitement. Learn different kinds of typological characters appearing in stories, and apply that knowledge to the crafting of your own fiction book. Learn a story's structure points that the Hero encounters along the way — and how the Hero overcomes and grows through a story, to reach the story's Outer Goal with triumph! This course can be taken at the same time as any of the other Fiction Writing courses offered with Homeschool Connections — and be sure to take Part 1 before joining Part 2. Whether you plan on becoming a writer of fiction (books, screenwriting, poetry, television writing, or more) or you simply want to expand your ability to write in advanced styles and get ahead in advanced literature studies for college  — this course is for you.
Your Course Outline
Class 1: The Ordinary World
Class 2: The Call to Adventure
Class 3: The Refusal of the Call
Class 4: Meeting with the Mentor
Class 5: Crossing the First Threshold
Class 6: Test, Allies, and Enemies
Class 7: Approach to the Innermost Cave
Class 8: The Ordeal and Reward, Summarizing the Road Back, Resurrection, and Return
Your Course Details
Total Number of Classes: 8
Prerequisite: Required: Hero's Journey and Mythic Structure for Writers, Part One
Suggested Grade Level: 11th grade; however, this course can be taken at any grade level in high school or in professional/continuing education studies.
Duration: 55 minutes
Suggested Credit: Two-thirds (2/3) semester's credit for Creative Writing, Writing, or English. For a full semester's credit, continue with daily writing and honing your craft, working with the parent.
.Course Materials: Required Book: The Writer's Journey: Mythic Structure for Writers, 3rd Edition, by Christopher Vogler and Michele Montez. Get the book here: http://amzn.to/2DzkE1W
Note: The same book is used in both The Hero's Journey 2 (this course), The Hero's Journey 1 (previous course), and in the Screenwriting courses.
Microsoft Word or the ability to convert a document to a Word-compatible document is required. If you do not own Microsoft Word, you can use a system such as Google Docs that converts to Word documents FREE.
Homework: Approximately two to four hours per week of reading and completing coursework, depending on your skills level coming into the course. All homework is graded with personal feedback given by the instructor.
How this course fits with your other High School Writing Excellence courses...
* This is the second part of a two-part, year-long Advanced Fiction Writing course series.
** The X-9 and X-10 courses are consecutive courses. To get the full benefit of the courses, sign up for the X-9 course and X-10 courses together.
Three Sign Up Options (Choose One)
1. LIVE, INTERACTIVE COURSE
This course is offered LIVE on alternating years. The next LIVE course is offered Spring, 2022 and alternates years following. Students attend a LIVE class in a virtual classroom on a specific day, at a specific time. After class (during the week), the student independently completes the coursework and weekly quizzes; the quizzes are graded automatically by the computer for instant feedback. Your instructor gives feedback on assignments and grades student work; the instructor is available for communication outside of class via email, to help answer questions. Homework time outside of class is estimated to be one to three hours per week, depending on your student's skills.
2. UNLIMITED ACCESS: RECORDED, INDEPENDENT-LEARNING COURSE
This course is always available in Unlimited Access recording. When you take the Recorded course, you will independently view the recorded video lesson and complete the coursework in the learning management system. The homework's weekly quizzes are graded automatically by the computer for instant feedback, and parents grade all other work. There is an estimated one to three hours of homework/coursework per week outside of watching the weekly video lecture.
When you get "Unlimited Access," you get 24/7 access to ALL of the writing courses — AND access to 400+ middle and high school courses, in all subject areas, for only $34.97 a month.
3. UNLIMITED ACCESS WITH INSTRUCTOR ACCESS GRADING SERVICES
Instructor Access is an optional service, for an additional fee, that accompanies Unlimited Access. When you sign up for one-on-one tutoring with Instructor Access, the Instructor Access instructor grades the work, gives feedback for improvement, and is available during the week for one-on-one help via email. There is an estimated one to three hours per week for homework for your student outside of watching the video lecture. If you'd  like Instructor Access, once you sign up for Unlimited Access, you'll receive email instructions on how to sign up.
When you get "Unlimited Access," you get 24/7 access to ALL of the writing courses — AND access to 400+ middle and high school courses, in all subject areas, for only $34.97 a month.
Specific Course FAQs
Is this course required?
This course is a Writing Excellence course and is an "above and beyond" course from the FOUNDATIONS-DEVELOPMENT-ADVANCED series of 9-12th grade courses. If you want advanced writing skills, this course is for you.
Who should take the Advanced Fiction Writing courses?
Some say that these Advanced Fiction Writing courses are "magic" — giving your student a love of writing that no other type of writing can bring. If your student needs to kindle the fire of an enjoyment of writing, then this course is for you.
For creatives who dream of being published, this course is a lifeline to professional foundations and secrets to success. Taught by writers and authors with terminal degrees in Creative Writing/ Genre Fiction, this course is designed especially for the student who wants to be ahead in college literature, college writing, and the professional performance-based arts. And if you want to be an author of fiction of any kind, this course is essential. A number of students who have taken the advanced courses are now published writers and authors.
Can I take another writing course at the same time?
Yes! With the shorter, single-area courses here at Aquinas Writing Advantage, many students take two separate writing courses during a semester.
Courses that "fit well" with this course include the foundational fiction courses, advanced fiction courses (Screenwriting, Comedy Writing, and Poetry), the High School Punctuation and Grammar 2 course (to ensure strong punctuation and grammar skills), Journalism, and Business Writing. Students planning on moving directly to a career or vocational training will benefit from the Business Writing course.
Is this course considered an English, Writing, or Literature Analysis course?
This course is considered an English, Writing, and Literature Analysis course that prepares your student for college-level writing.