X-14
Poetry Writing:
Joining the Great Tradition
Suggested Grade Level: 9th to 12th grade
Learn the craft of poetry through traditional English verse and advanced poetic forms with award-winning poet Sally Thomas -- And through the classics, learn to write in poetic form with essential techniques that can make your writing powerful...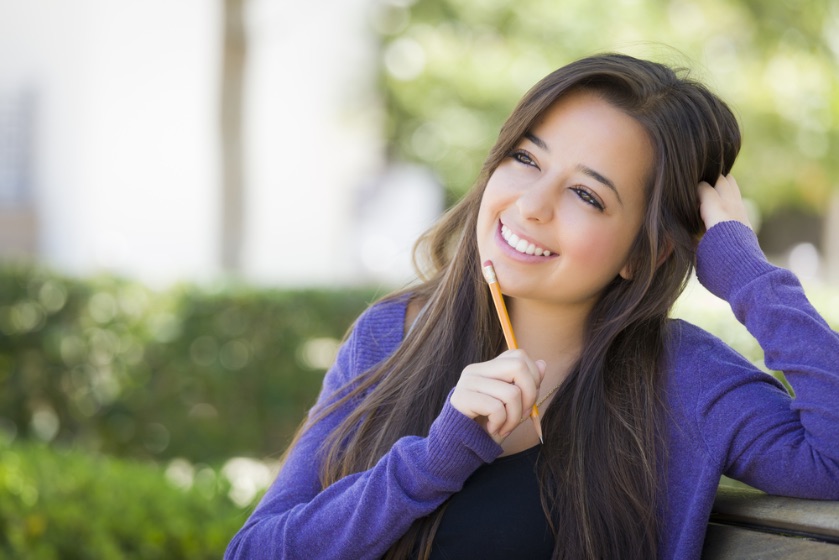 Your Course Description
Join an introduction to the craft of poetry writing that examines traditional English verse forms and free verse, as well as experimentation with rhetorical techniques. In this writing-intensive class, students are immersed in the reading of poetry and writing. Through experiences examining how poems work and putting their personal observations into practice, students will prepare themselves for college writing and literary form by developing a heightened sensitivity as close readers and a greater command of rhetoric in their own writing, whether poetry or prose.
Your Course Outline
Class 1: Introduction
Class 2: Verse Systems
Class 3: Starring the Sonnet
Class 4: Syllabic Verse
Class 5: Forms in Free Verse
Class 6: Ode to the Ode
Class 7: Repetitive Structures I
Class 8: Repetitive Structures II
Class 9: Repetitive Structures III
Class 10: Comic Poems (Limerick, Clerihew, Double-Dactyl)
Class 11: Rhetorical Devices
Class 12: Metric Variation, More Rhetorical Effects
Class 13: Line Indentations and Other Tricks
Class 14: Poetry Festival
Your Course Details
Total Number of Classes: Fourteen (14)
Prerequisites: Introduction to Poetry or equivalent preferred, but not required. Take the prerequisite courses through Unlimited Access.
Required Materials:
1) Document Creation
All documents are turned in as Microsoft Word documents. If you do not own Microsoft Word 2007 or a later version, you can use a system such as Google Docs that converts to Word documents FREE.
2) Book
The book, Rhyme's Reason, John Hollander. Click on the book title for ordering information.
Suggested Credit: One (1) full semester Poetry or Literature/ Creative Writing
How this course fits with your other High School Writing Excellence courses...
* This is Part 2 of two parts. Both Poetry courses fit well together (X-13 and X-14), as consecutive courses; however, the two Poetry courses can be taken independently.

Your Instructor
Your instructor is the course creator, Sally Thomas. This course can be accessed as an Unlimited Access recorded course.
One Sign Up Option
UNLIMITED ACCESS: RECORDED, INDEPENDENT-LEARNING COURSE
When you take the Recorded course, you will independently view the recorded video lesson and complete the coursework in the learning management system. The homework's weekly quizzes are graded automatically by the computer for instant feedback, and parents grade all other work. There is an estimated one to three hours of homework/coursework per week outside of watching the weekly video lecture.
When you get "Unlimited Access," you get 24/7 access to ALL of the writing courses — AND access to 400+ middle and high school courses, in all subject areas, for only $34.97 a month.
Specific Course FAQs
Is this course required?
This course is a Writing Excellence course and is an "above and beyond" course from the FOUNDATIONS-DEVELOPMENT-ADVANCED series of 9-12th grade courses. If you're thinking that you may want to be a published author or a writer for any of the creative arts (film, television, or more), then this course is for you.
Who should take the Poetry courses?
This course is perfect for the student pursuing a career that uses a good amount of writing — in any field. It's also an excellent course for anyone pursuing careers using critical thinking (from law to engineering), literature-based studies (e.g. any of the humanities), or any of the creative arts. Especially for the student who may want a career as a poet, novel writer, screenwriter, or a story writer of any kind — this course is perfect for you.
Can I take another writing course at the same time?
Yes! With the shorter, single-area courses here at Aquinas Writing Advantage — and because there are so many high-interest courses that can make your writing great — many students take more than one writing course at a time.
Courses that "fit well" with this course include the foundational fiction courses, advanced fiction courses (The Hero's Journey, Screenwriting, Comedy Writing, and Poetry 1), the High School Punctuation and Grammar 2 course (to ensure strong punctuation and grammar skills), Journalism, and Business Writing. Students planning on moving directly to a career or vocational training will benefit from the Business Writing course. This course can also be taken with any foundational high school course beyond the 9-Series courses.
Is this course considered an English, Writing, or Literature Analysis course?
This course is considered an advanced English and Writing course.